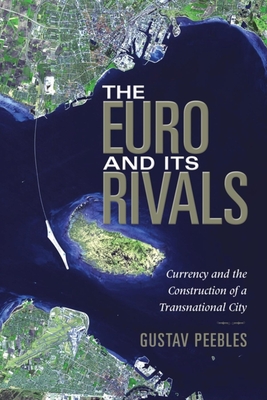 The Euro and Its Rivals (Paperback)
Currency and the Construction of a Transnational City (New Anthropologies of Europe)
Indiana University Press, 9780253223203, 207pp.
Publication Date: June 14, 2011
* Individual store prices may vary.
Description
Gustav Peebles takes an anthropological look at two seemingly separate developments in Europe at the turn of the millennium: the rollout of the euro and the building of new transnational regions such as the Oresund Region, envisioned as a melding of Copenhagen, Denmark, with Malm , Sweden. Peebles argues that the drive to create such transnational spaces is inseparable from the drive to create a pan-national currency. He studies the practices and rhetoric surrounding the national currencies of Denmark and Sweden, the euro, and several new "local currencies" struggling to come into being. The Euro and Its Rivals provides a deep historical study of the welfare state and the monetary policies and utopian visions that helped to ground it, at the same time shedding new light on the contemporary movement of goods, people, credit, and debt.
About the Author
Gustav Peebles is Assistant Professor of Anthropology and Chair of Social Sciences in the Bachelor's Program at The New School in New York City. His work has appeared in Harper's Magazine and other publications.