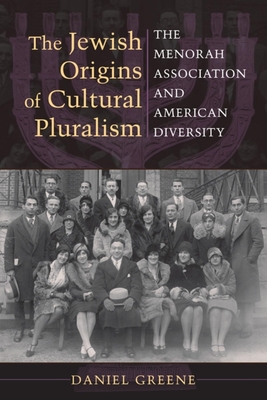 Jewish Origins of Cultural Pluralism (Paperback)
The Menorah Association and American Diversity (Modern Jewish Experience)
Indiana University Press, 9780253223340, 278pp.
Publication Date: April 15, 2011
Other Editions of This Title:
Hardcover (4/1/2011)
* Individual store prices may vary.
Description
Daniel Greene traces the emergence of the idea of cultural pluralism to the lived experiences of a group of Jewish college students and public intellectuals, including the philosopher Horace M. Kallen. These young Jews faced particular challenges as they sought to integrate themselves into the American academy and literary world of the early 20th century. At Harvard University, they founded an influential student organization known as the Menorah Association in 1906 and later the Menorah Journal, which became a leading voice of Jewish public opinion in the 1920s. In response to the idea that the American melting pot would erase all cultural differences, the Menorah Association advocated a pluralist America that would accommodate a thriving Jewish culture while bringing Jewishness into mainstream American life.
About the Author
Daniel Greene is Director of the Dr. William M. Scholl Center for American History and Culture at the Newberry Library in Chicago and a former curator and historian at the United States Holocaust Memorial Museum in Washington, D.C.