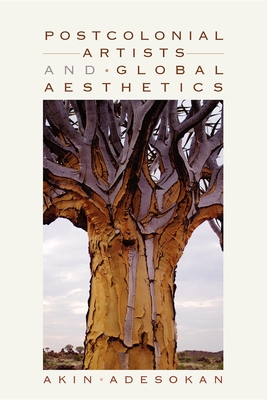 Postcolonial Artists and Global Aesthetics (African Expressive Cultures) (Paperback)
Indiana University Press, 9780253223456, 230pp.
Publication Date: October 21, 2011
* Individual store prices may vary.
Description
What happens when social and political processes such as globalization shape cultural production? Drawing on a range of writers and filmmakers from Africa and elsewhere, Akin Adesokan explores the forces at work in the production and circulation of culture in a globalized world. He tackles problems such as artistic representation in the era of decolonization, the uneven development of aesthetics across the world, and the impact of location and commodity culture on genres, with a distinctive approach that exposes the global processes transforming cultural forms.
About the Author
Akin Adesokan is Assistant Professor of Comparative Literature at Indiana University Bloomington and author of the novel Roots in the Sky. His writings have appeared in Screen, Textual Practice, Chimurenga, and Research in African Literatures.