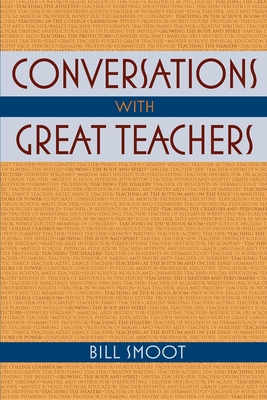 Conversations with Great Teachers (Paperback)
Indiana University Press, 9780253223616, 247pp.
Publication Date: March 22, 2011
Other Editions of This Title:
Hardcover (5/17/2010)
* Individual store prices may vary.
Description
In the spirit of Studs Terkel's Working, Bill Smoot interviews master teachers in fields ranging from K-12 and higher education to the arts, trades and professions, sports, and politics. The result suggests a dinner party where the most fascinating teachers in America discuss their various styles as well as what makes their work meaningful to them. What is it that passes between the best teachers and their students to make learning happen? What are the keys to teaching the joys of literature, shooting a basketball, alligator wrestling, or how to survive one's first year in the U.S. Congress? Smoot's insightful questions elicit thought-provoking reflections about teaching as a calling and its aims, frustrations, and satisfactions.
About the Author
Bill Smoot teaches English at the Castilleja School in Palo Alto, California, where he has received the Outstanding Teacher Award.