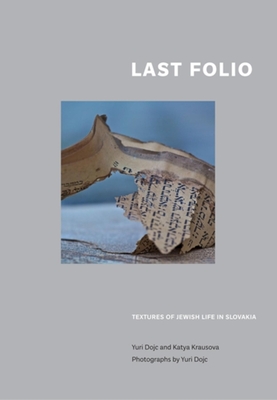 Last Folio (Paperback)
Textures of Jewish Life in Slovakia
Indiana University Press, 9780253223777, 127pp.
Publication Date: April 21, 2011
* Individual store prices may vary.
Description
Last Folio features stunning photographs taken by Yuri Dojc of once-vibrant Jewish communities throughout Slovakia. Dojc's photographic journey began in an abandoned school in Bardejov where time had stood still since the day in 1942 when its students were taken to concentration camps. The books were still there, along with student essays marked with corrections and school reports all disintegrating on dusty shelves. Dojc's eloquent photographs treat the decaying books as survivors, the last witnesses to what had been a thriving culture. Last Folio also includes portraits of aging Slovak Holocaust survivors and images of the poignant ruins of schools, synagogues, mikvahs, and cemeteries. With texts by Lucia Faltin, Katya Krausova, David G. Marwell, and Azar Nafisi, Last Folio presents a stirring tribute to a vanished culture.
About the Author
Yuri Dojc is an internationally acclaimed photographer whose work is included in the collections of the Library of Congress, the National Gallery of Canada, and the National Museum of Slovakia. An emigre to Canada from Czechoslovakia, he received a medal of honor from the Slovak Ambassador to the United States in 2001 for We Endured, a series of portraits of Holocaust survivors.Katya Krausova, a television producer who emigrated to Great Britain from Czechoslovakia in 1968, is a co-founder of Portobello Pictures, an independent film and television production company in the United Kingdom that won the 1997 Best Foreign Language Film Oscar for Kolya.