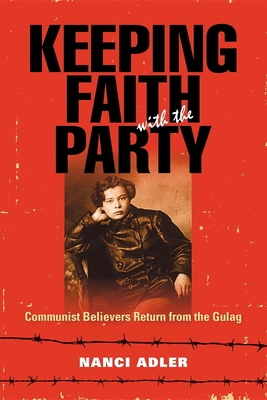 Keeping Faith with the Party (Paperback)
Communist Believers Return from the Gulag
Indiana University Press, 9780253223791, 237pp.
Publication Date: March 5, 2012
Other Editions of This Title:
Hardcover (3/5/2012)
* Individual store prices may vary.
Description
How is it that some prisoners of the Soviet gulag--many of them falsely convicted--emerged from the camps maintaining their loyalty to the party that was responsible for their internment? In camp, they had struggled to survive. Afterward they struggled to reintegrate with society, reunite with their loved ones, and sometimes renew Party ties. Based on oral histories, archives, and unpublished memoirs, Keeping Faith with the Party chronicles the stories of returnees who professed enduring belief in the CPSU and the Communist project. Nanci Adler's probing investigation brings a deeper understanding of the dynamics of Soviet Communism and of how individuals survive within repressive regimes while the repressive regimes also survive within them.
About the Author
Nanci Adler is Associate Professor at the NIOD Institute for War, Holocaust, and Genocide Studies of the Royal Netherlands Academy of Arts and Sciences and the University of Amsterdam. She is author of The Gulag Survivor: Beyond the Soviet System, Victims of Soviet Terror: The Story of the Memorial Movement, and numerous scholarly articles on the gulag, political rehabilitations, and the consequences of Stalinism.