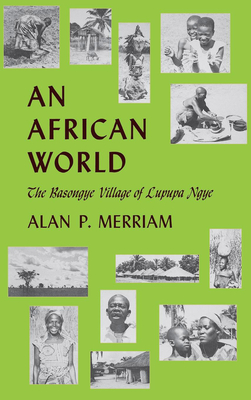 An African World (Hardcover)
The Basongye Village of Lupupa Ngye
Indiana University Press, 9780253302809, 384pp.
Publication Date: December 22, 1974
* Individual store prices may vary.
Description
This is an engrossing account of ethnographic field work carried out in Lupupa Ngye, a Basongye village of central Z ire. The author's general aim was to know Basongye society and culture, and also to study music and the other arts. This volume provides a vivid descriptive sketch of the daily lives of the villagers and an understanding of their belief system. Professor Merriam's field-work in Lupupa Ngye was intensive and capable; his report on it is illuminating.