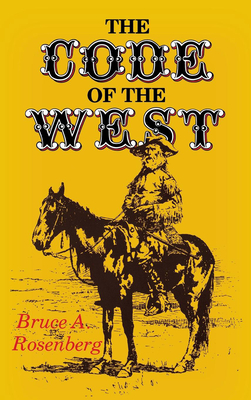 Code of the West (Hardcover)
Indiana University Press, 9780253313874, 224pp.
Publication Date: July 22, 1982
* Individual store prices may vary.
Description
Jesse James, General Custer, and Casey Jones. The Pony Express, The Momon handcart odyssey to Zion. The Forty-Niners pick-and-shovel pilgrimage to Mammon. These are the colorful stuff of Western American folklore, part of an original and vital heritage passed on through songs, tales, and dime novels in the last century, and movies, advertising, and television serials in our own. In The Code of the West folklorist Bruce Rosenberg takes a look at some of the most durable legends of frontier days, explores the origins of their popularity, and deciphers the messages--or code--they communicate. What emerges is a fuller understanding of American culture as a whole, for Rosenberg shows us that American attitudes toward the West have always been linked to the hopes, ideals, and aspirations of the nation.