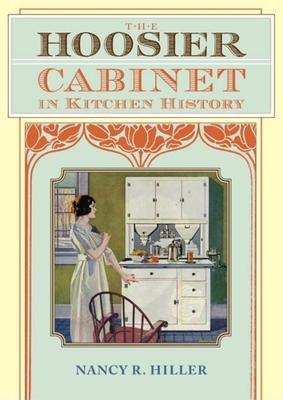 The Hoosier Cabinet in Kitchen History (Hardcover)
Indiana University Press, 9780253314246, 144pp.
Publication Date: April 7, 2009
* Individual store prices may vary.
Description
Loaded with labor and time-saving conveniences, the Hoosier cabinet was among the earliest design innovations of the modern American kitchen. This culinary workstation allowed owners to maintain an efficient and clutter-free kitchen by centralizing utensils, cookware, tools, and ingredients all the while providing a space in which to prepare the meals of the day. Bloomington-based cabinetmaker Nancy R. Hiller draws on her years of specialty cabinet making and thorough knowledge of interior design to deliver an entertaining, beautiful, and informative history of the Hoosier cabinet revealing its influence on the development of the contemporary American home. Illustrated with original manufacturers' advertisements and sales literature some of which is previously unpublished as well as color and black-and-white photos, this long-overdue book on an icon of the early 20th-century kitchen will be an invaluable resource to cabinetmakers, antiques enthusiasts, and homeowners planning a period-inspired kitchen.
About the Author
Nancy R. Hiller is a cabinetmaker who has published in numerous period design and woodworking magazines, including American Bungalow, Old House Interiors, and Fine Woodworking. Since 1995, Hiller has operated and been principal designer at NR Hiller Design, Inc. She lives in Bloomington, Indiana.