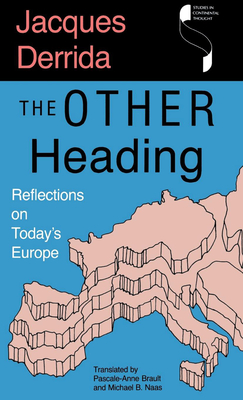 The Other Heading (Hardcover)
Reflections on Today's Europe (Studies in Continental Thought)
Indiana University Press, 9780253316936, 196pp.
Publication Date: June 22, 1992
* Individual store prices may vary.
Description
Prompted by the unification of Europe in 1992 and by recent events in Eastern Europe and the Soviet Union, Jacques Derrida begins this compelling essay on contemporary world politics with the issue of European identity. What, he asks, is Europe? How has Europe traditionally been defined and how is the current world situation changing that definition? Might the prospects of a New Europe demand not only a new definition of European identity but also a new way of thinking identity itself?
Navigating in and through texts of Marx, Husserl, and especially Val ry, Derrida seeks a redefinition of European identity that includes respect both for difference and for universal values. The Other Heading appeals eloquently for a sustained effort at thinking through the complexity and the multiple dangers and opportunities of the contemporary world situation without resorting to easy or hasty solutions.