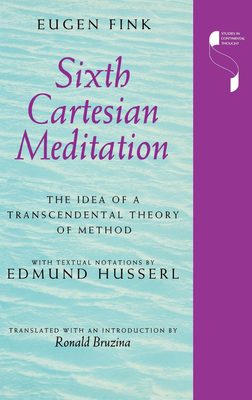 Sixth Cartesian Meditation (Hardcover)
The Idea of a Transcendental Theory of Method (Studies in Continental Thought)
Indiana University Press, 9780253322739, 304pp.
Publication Date: February 22, 1995
* Individual store prices may vary.
Description
Ronald Bruzina's superb translation... makes available in English a text of singular historical and systematic importance for phenomenology." --Husserl Studies
... a pivotal document in the development of phenomenology... essential reading for students of phenomenology twentieth-century thought." --Word Trade
... an invaluable addition to the corpus of Husserl scholarship. More than simply a scholarly treatise, however, it is the result of Fink's collaboration with Husserl during the last ten years of Husserl's life.... This truly essential work in phenomenology should find a prominent place alongside Husserl's own works. For readers interested in phenomenology--and in Husserl in particular--it cannot be recommended highly enough." --Choice
... a thorough critique of Husserl's transcendental phenomenology... raises many new questions.... a classic." --J. N. Mohanty
A foundational text in Husserlian phenomenology, written in 1932 and now available in English for the first time.
About the Author
RONALD BRUZINA is Professor of Philosophy at the University of Kentucky in Lexington. He has published extensively on transcendental phenomenology.