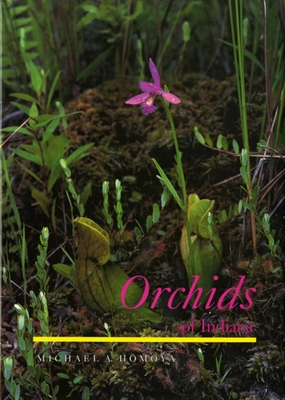 Orchids of Indiana (Wildflowers) (Hardcover)
Indiana University Press, 9780253328649, 302pp.
Publication Date: December 15, 2012
* Individual store prices may vary.
Description
Orchids enchant us as few other plants do, yet most people know surprisingly little about what may be the largest plant family on earth. A case in point: how many would have guessed that only three species of orchids occur naturally in Hawaii, while Indiana has forty-three? In this handsome and comprehensive volume, Michael Homoya gives us an inside look at Indiana's wild orchids, detailing their distinguishing characteristics, habitat preferences, and state and continental ranges. With over 100 color plates and scientific illustrations complementing the text and depicting each orchid as it occurs in Indiana's landscape, Orchids of Indiana will delight naturalists and orchid lovers everywhere.
About the Author
Michael A. Homoya has served as botanist/plant ecologist for the Division of Nature Preserves, Indiana Department of Natural Resources, since 1982. He is author of Wildflowers and Ferns of Indiana Forests (IUP, 2011).