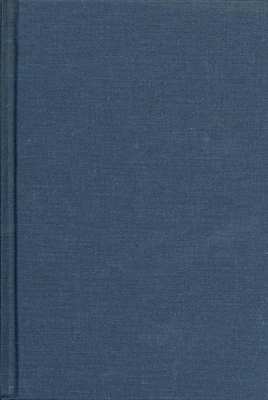 The Emerging Midwest (Hardcover)
Upland Southerners and the Political Culture of the Old Northwest, 1787-1861 (Midwestern History and Culture)
Indiana University Press, 9780253329943, 224pp.
Publication Date: February 22, 1996
* Individual store prices may vary.
Description
"... agile, ambitious, and complex..." --The Journal of Southern History
"Etcheson adds a fresh dimension to the history of the Old Northwest by examining the way in which Upland Southerners' regional heritage affected the evolution of political culture in Ohio, Indiana, and Illinois." --Choice
"... not only a political account, but also a cultural survey. The book is clearly written, free of jargon, and makes excellent use of both primary and secondary sources.... an outstanding interpretation of the motives and acts of a significant portion of the population of a significant portion of the country." --Lucy Jayne Kamau, H-Net H-WEST Digest
"Impressively researched, intelligently organized, and clearly written.... this volume] is the first in-depth study of political culture in the Old Northwest in the early nineteenth century, and it underlines the significance of persistent regional identities in the U.S." --Andrew R. L. Cayton
"Well researched and is written in a clear, engaging stylean excellent study of the origins and infulence of regional identity. It should gain a wide readership among students of antebellum America." --The North Carolina Historical Review
"... an impressive and exhaustive job of research in primary materials, including letters, editorials, petitions, speeches, diaries, and memoirs. She pieces together these highly subjective accounts into an objective explanation of midwesterners' views." --Indiana Magazine of History
"In this well-written and carefully researched volume, Nicole Etcheson develops the role of Upland Southerners in the Ohio valley as they helped forge the political culture and public stance of that part of the Old Northwest." --Michigan Historical Review
"... an outstanding contribution to our understanding of the political and cultural development of the the Old Northwest. This volume should be consulted by all who are interested in the region's history." --Wisconsin Magazine of History
"... a thought-provoking volume that should be read by all scholars who study the development of the Midwest." --Illinois Historical Journal
The process of defining the Midwest began when Northern and Southern migrants began to identify themselves as Westerners. Nicole Etcheson examines the tensions between a developing Midwestern identity and residual regional loyalties, a process which mirrored the nation-building and national disintegration in the years between the Revolution and the Civil War.
About the Author
NICOLE ETCHESON is Assistant Professor of History at the University of South Dakota.