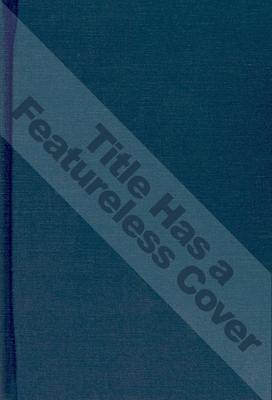 Hölderlin's Hymn "the Ister" (Studies in Continental Thought) (Hardcover)
Indiana University Press, 9780253330642, 200pp.
Publication Date: September 22, 1996
* Individual store prices may vary.
Description
Martin Heidegger's 1942 lecture course interprets Friedrich H lderlin's hymn "The Ister" within the context of H lderlin's poetic and philosophical work, with particular emphasis on H lderlin's dialogue with Greek tragedy. Delivered in summer 1942 at the University of Freiburg, this course was first published in German in 1984 as volume 53 of Heidegger's Collected Works. Revealing for Heidegger's thought of the period are his discussions of the meaning of "the political" and "the national," in which he emphasizes the difficulty and the necessity of finding "one's own" in and through a dialogue with "the foreign." In this context Heidegger reflects on the nature of translation and interpretation. A detailed reading of the famous chorus from Sophocles' Antigone, known as the "ode to man," is a key feature of the course.
About the Author
William McNeill is Assistant Professor of Philosophy at DePaul University and translator (with Nicholas Walker) of The Fundamental Concepts of Metaphysics: World, Finitude, Solitude by Martin Heidegger. Julia Davis is Research Associate at Whitman College and former Fulbright Fellow at Freiburg University.