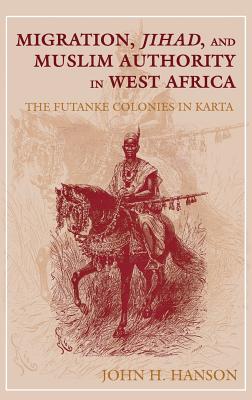 Migration, Jihad, and Muslim Authority in West Africa (Hardcover)
The Futanke Colonies in Karta
Indiana University Press, 9780253330888, 232pp.
Publication Date: October 22, 1996
* Individual store prices may vary.
Description
"The book is a readable, terse, theoretically developed treatment of an important episode in African history." --Journal of African History
"It is original and authoritative, certainly the best book we have on the heritage of Umar's conquests." --African History
"... lucid analysis of a changing jihad society. This study enlarges understanding not only of the Umarian empire but also of the jihad movements generally." --Choice
John Hanson's thoroughly researched study revises late-19th-century colonialist assumptions about a West African Muslim social movement. Using indigenous Arabic manuscripts, travel narratives, and oral materials, Hanson assesses the meaning of a series of revolts against Islamic authority.
About the Author
JOHN H. HANSON is Assistant Professor of History at Indiana University, Bloomington. He is cotranslator and co-editor (with David Robinson) of After the Jihad: The Reign of Ahmad al-Kabir in the Western Sudan.