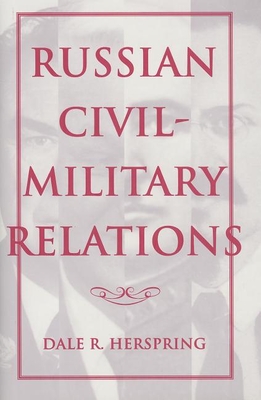 Russian Civil-Military Relations (Hardcover)
Indiana University Press, 9780253332257, 230pp.
Publication Date: December 22, 1996
* Individual store prices may vary.
Description
"... a volume that provides both solid historical background for the novice reader and provocative and thoughtful material for the more advanced scholar. It should find wide classroom use at all levels and will be an important addition to the bookshelf of any analyst of post-Soviet security affairs." --Slavic Review
"The history is both fascinating and timely..." --European Security
"When military reform returns to its deservedly prominent place in the Russian political agenda, Herspring's book will offer invaluable guidance." --Mark von Hagen
Dale Herspring analyzes three key periods of change in civil-military relations in the Soviet Union and postcommunist Russia: the Bolshevik construction of the communist Red Army in the 1920s; the era of perestroika, when Mikhail Gorbachev attempted to implement a more benign military doctrine and force posture; and the Yeltsin era, when a new civilian and military leadership set out to restructure civil-military relations. The book concludes with a timely discussion of the relationship of the military to the current political struggle in Russia.
About the Author
DALE R. HERSPRING is Professor in the Department of Political Science at Kansas State University. A former Foreign Service Officer, he is author of The Soviet High Command, 1967-1989: Personalities and Politics and East German Civil-Military Relations: The Impact of Technology.