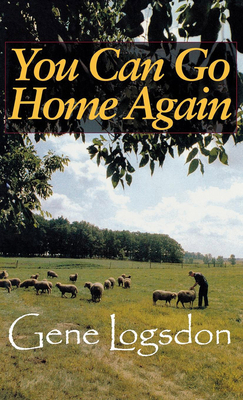 You Can Go Home Again (Hardcover)
Adventures of a Contrary Life
Indiana University Press, 9780253334190, 224pp.
Publication Date: October 22, 1998
* Individual store prices may vary.
Description
This is an enjoyable book that, for a brief while, will take many of its readers home." --News-Journal (Mansfield, OH)
Logsdon] offers warmth and insight.. The simpler life is within our reach--if we will choose it." --Booklist
This is a quiet, reflective work that describes in some detail the difficulty of developing and maintaining a lifestyle supported by the land, something easier planned than maintained.... a memoir of the spiritual path of one escapee." --Bloomsbury Review
Deliciously irreverent, endearingly self-deprecating, full of good humor, Gene Logsdon's latest work is his personal testament to home, the retaining of which has been (Carol aside) the passion of his life." --Ohio Ecological Food & Arm Association News
Gene Logsdon has lived by failing according to most people's standards of success, and has made a good life. A good book, too. I like You Can Go Home Again (to name one reason of several) because it comes from experience. It has to do, not with speculation or theory or wishful thinking, but with what is possible." --Wendell Berry
Gene Logsdon demonstrates once again that a combination of intelligence, scholarship, passion, and fervent patriotism can equal only one characteristic these days, a contrary mind of a high order." --Wes Jackson, The Land Institute
In this vigorous memoir of his search for the good life, Gene Logsdon tells us why America's agrarian values matter to our future as well as to our past. Living simply, respecting the land, taking pleasure from the work of our hands, supplying many of our own needs, acting as neighbors--those values have not been lost, they've only been displaced, shoved to the margins. And Logsdon shows how we might draw them back to the center of our lives."--Scott Russell Sanders
Here is a book for everyone who has dreamed about going back to the land to live a simpler more meaningful life. Gene Logsdon's story embodies both the frustrations and longing so many of us.
About the Author
Gene Logsdon is the author of sixteen books, including The Contrary Farmer and A Contrary Farmer's Invitation to Gardening, hundreds of magazine articles, and a weekly newspaper column. He writes and farms near Upper Sandusky, Ohio, where he lives with his family.