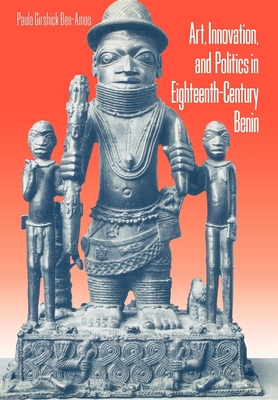 Art, Innovation, and Politics in Eighteenth-Century Benin (Hardcover)
Indiana University Press, 9780253335036, 192pp.
Publication Date: August 22, 1999
* Individual store prices may vary.
Description
Benos-Amos opens for the reader richly detailed adn nuanced vistas into the intellectual and cultural history of one of the major kingdoms of precolonial West Africa." -- African Studies Review
The wealth of historiographic resources, the command of relevant literature, the ethnographic research and prudent use of oral traditions give this work a high degree of... intellectual excitement.... a landmark in the field." --Warren d'Azevedo
Making use of archival and oral resources in this extensively researched book, Paula Girshick Ben-Amos questions to what extent art operates as political strategy. How do objects acquire political meaning? How does the use of art enhance and embody power and authority?
About the Author
Paula Girshick Ben-Amos is Professor of Anthropology at Indiana University. She is author of The Art of Benin and co-editor (with Arnold Rubin) of The Art of Power/The Power of Art: Essays in Benin Iconology.