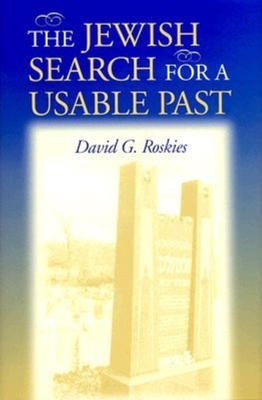 The Jewish Search for a Usable Past (Helen and Martin Schwartz Lectures in Jewish Studies) (Hardcover)
Indiana University Press, 9780253335050, 232pp.
Publication Date: May 22, 1999
* Individual store prices may vary.
Description
"Roskies has illuminated a path to further self-understanding of who Jews are and the type of bridges used to reach a usable past." --Lifestyles Magazine
" The author has] an exceptional gift for historical reconnection . . . The force of the shtetl, if not its romance, remains very much within him." --Irving Louis Horowitz, Congress Monthly
" . . . fine new volume of essays . . . " --David Singer, Commentary
"These studies, each a gem unto itself, together reveal how Jews cope with loss and catastrophe and illustrate that it is exactly by coping with loss and tragedy that Jews create a usable past and in, in the process, define their present and shape their future." --Choice
After redrawing the map of modern Jewish memory, David G. Roskies takes the reader on a grand tour of major memory sites, each of which is built upon foundations of rebellion, rupture, and loss. Among them: chronicles of catastrophe from the Warsaw ghetto; a gallery of rabbis and zaddikim who are really rebels in disguise; a failed revolution recast into an Honor Row of magnificent tombstones; and a Holy Land where the search for a sacred space is led by those least likely ever to find it. The creativity with which Jews have coped with loss and catastrophe in modern times is richly revealed in this lively account.
About the Author
David G. Roskies is Professor of Jewish Literature at the Jewish Theological Seminary. His books include Against the Apocalypse: Responses to Catastrophe in Modern Jewish Culture and A Bridge of Longing: The Lost Art of Yiddish Storytelling. He is founder and editor of Prooftexts: A Journal of Jewish Literary History.