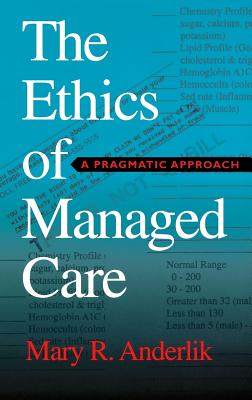 The Ethics of Managed Care (Hardcover)
A Pragmatic Approach (Medical Ethics)
Indiana University Press, 9780253338488, 312pp.
Publication Date: July 27, 2001
* Individual store prices may vary.
Description
Discussions of managed care frequently begin and end with an opposition between the Hippocratic ethic of dedication to patient welfare and a business ethic of self-interest in the service of efficiency. Mary R. Anderlik approaches managed care as a problem of organizations. Rejecting a simple "medicine vs. business" analysis, she directs attention to management as manipulation, the neglect of such personal goods as satisfaction in professional accomplishment, and organizational moral myopia.
In this account, "pragmatic" suggests practical idealism, not the jettisoning of principle in the interests of expediency. In The Ethics of Managed Care, Anderlik favors a broad empiricism and a moral vision centered on values of democracy and community. She describes how organizations can nourish or destroy openness, creativity, cooperation, and faithfulness--and display "virtues" such as justice, integrity, responsiveness, and efficiency, rightly understood. She uses community care clinics, asthma outreach programs, and new contexts for participatory decision-making to show the promise of managed care. She also explains the complexities of financial arrangements, arguing for an end to schemes that reward clinicians for providing less care and profiting from avoiding people who need a lot of it. The book concludes with a look at the future of managed care, proposing a program for reform.
About the Author
Mary R. Anderlik, Research Professor, Health Law and Policy Institute, University of Houston Law Center, has an A.B from Bryn Mawr College, a J.D. from Yale Law School, and a Ph.D. from Rice University. She spent a number of years as an associate in the Banking and Commercial Transactions group at Sidley & Austin. Immediately prior to joining the Institute, she held a postdoctoral fellowship in Clinical Ethics at the University of Texas M.D. Anderson Cancer Center. At the Institute, Dr. Anderlik works on projects in the areas of managed care, disability, genetics, and privacy.