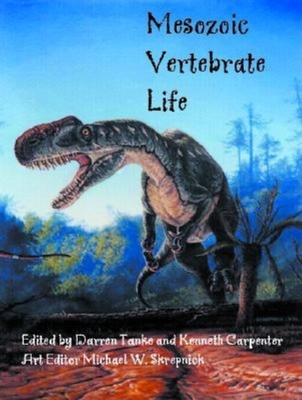 Mesozoic Vertebrate Life (Hardcover)
Indiana University Press, 9780253339072, 600pp.
Publication Date: July 18, 2001
* Individual store prices may vary.
Description
This collective volume presents the current knowledge about the Mesozoic reptiles of Patagonia. This is the first book to ever to examine the Mesozoic era in the English language, and the first in any language to treat it in an entire decade. The contributors cover a great amount of material, describing the phylogenetic relationships among the reptiles, their diversity, evolution, and paleobiology. The Patagonian region had a distinctive fauna, which has become much better known over the last 40 years, sometimes due to amazing discoveries. With copious illustrations, this book provides more than a glimpse of a fascinating, ancient past.
About the Author
DARREN TANKE works for the Dinosaur Research Program at the Royal Tyrrell Museum of Palaeontology in Alberta.KENNETH CARPENTER is an authority on dinosaurs and Mesozoic marine reptiles and is affiliated with the Denver Museum of Natural History. He is author of Eggs, Nests, and Baby Dinosaurs (Indiana) and has edited important collections of papers dealing with dinosaurs, including Dinosaur Systematics: Approaches and Perspectives (with Philip J. Currie) and The Armored Dinosaurs (forthcoming).
or
Not Currently Available for Direct Purchase