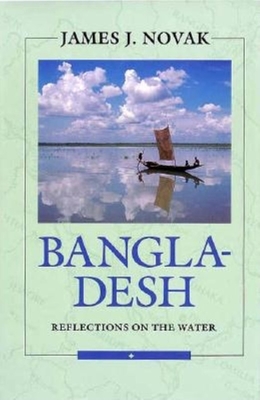 Bangladesh (Hardcover)
Reflections on the Water (Essential Asia)
Indiana University Press, 9780253341211, 256pp.
Publication Date: September 22, 1993
* Individual store prices may vary.
Description
This is a love story based on the author's ongoing affair with an exotic land.... Novak] captures the reader's attention, admiration and sympathy and then describes straightforwardly the external and internal elements of thinking and policy that are detrimental to the country's survival." --Foreign Service Journal
... personal and well-informed analysis... Another fine addition to the 'Essential Asia Series'." --Asiaweek
This rich meditation on the land and people but especially the waters of Bangladesh is a masterpiece of journalism." --The Reader's Review
... beautiful, even lyrical account... " --Orbis
As an introduction to Bangladesh this book is invaluable... " --Current History
A positive and hopeful presentation of Bangladesh by a writer who loves the country while recognizing its many faults. It is both a scholar's and an insider's view of Bangladesh, its history, geography, politics, and culture.
About the Author
JAMES J. (JEREMIAH) NOVAK, a writer, has lived and traveled in Asia for thirty years. He was Resident Representative of The Asia Foundation in Bangladesh from 1982 to 1985 and has been a columnist and reporter for numerous newspapers and magazines.