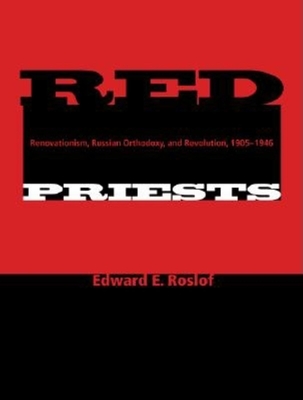 Red Priests (Hardcover)
Renovationism, Russian Orthodoxy, and Revolution, 1905-1946
Indiana University Press, 9780253341280, 288pp.
Publication Date: October 24, 2002
* Individual store prices may vary.
Description
The 1917 revolutions that gave birth to Soviet Russia had a profound impact on Russian religious life. Social and political attitudes toward religion in general and toward the Russian Orthodox Church in particular remained in turmoil for nearly 30 years. During that time of religious uncertainty, a movement known as "renovationism," led by reformist Orthodox clergy, pejoratively labeled "red priests," tried to reconcile Christianity with the goals of the Bolshevik state. But Church hierarchy and Bolshevik officials alike feared clergymen who proclaimed themselves to be both Christians and socialists. This innovative study, based on previously untapped archival sources, recounts the history of the red priests, who, acting out of religious conviction in a hostile environment, strove to establish a church that stood for social justice and equality. Red Priests sheds valuable new light on the dynamics of society, politics, and religion in Russia between 1905 and 1946.
About the Author
Edward E. Roslof is Dean of Masters' Studies and Associate Professor of Church History at United Theological Seminary, Dayton, Ohio.