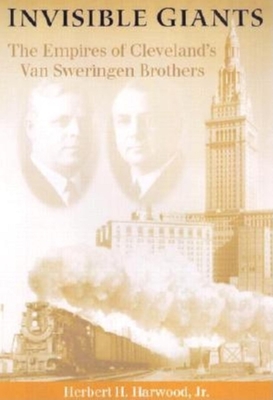 Invisible Giants (Hardcover)
The Empires of Cleveland's Van Sweringen Brothers (Ohio)
Indiana University Press, 9780253341631, 360pp.
Publication Date: February 7, 2003
* Individual store prices may vary.
Description
Invisible Giants is the Horatio Alger-esque tale of a pair of reclusive Cleveland brothers, Oris Paxton and Mantis James Van Sweringen, who rose from poverty to become two of the most powerful men in America. They controlled the country's largest railroad system--a network of track reaching from the Atlantic to Salt Lake City and from Ontario to the Gulf of Mexico. On the eve of the Great Depression they were close to controlling the country's first coast-to-coast rail system--a goal that still eludes us. They created the model upper-class suburb of Shaker Heights, Ohio, with its unique rapid transit access. They built Cleveland's landmark Terminal Tower and its innovative "city within a city" complex. Indisputably, they created modern Cleveland.
Yet beyond a small, closely knit circle, the bachelor Van Sweringen brothers were enigmas. Their actions were aggressive, creative, and bold, but their manner was modest, mild, and retiring. Dismissed by many as mere shoestring financial manipulators, they created enduring works, which remain strong today. The Van Sweringen story begins in early-20th-century Cleveland suburban real estate and reaches its zenith in the heady late 1920s, amid the turmoil of national transportation power politics and unprecedented empire-building. As the Great Depression destroyed many of their fellow financiers, the "Vans" survived through imaginative stubbornness--until tragedy ended their careers almost simultaneously. Invisible Giants is the first comprehensive biography of these two remarkable if mysterious men.
About the Author
Herbert H. Harwood, Jr., has concurrently been a railroad historian, writer, photographer, and working railroader. A history graduate of Princeton University, he received his MBA from Columbia University and then spent 30 years in various management positions at the Chesapeake & Ohio and Baltimore & Ohio and their successor, CSX Transportation. He has written 11 books on railroad and electric railway history.