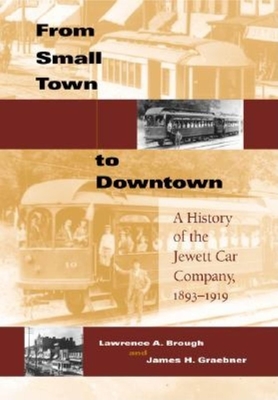 From Small Town to Downtown (Hardcover)
A History of the Jewett Car Company, 1893-1919 (Railroads Past and Present)
Indiana University Press, 9780253343697, 272pp.
Publication Date: April 6, 2004
* Individual store prices may vary.
Description
The Jewett Car Company was born in Akron, Ohio, in the heyday of the electric railway boom in the 1890s. The company gained an excellent reputation for its elegant, well-built wooden cars for street railway companies, interurban lines, and rapid transit service. Cities large and small used Jewett cars. Many interurban lines employed the graceful, arch-windowed, wood interurban that Jewett was famous for. Competition from automobiles and from larger car builders such as J. G. Brill and the St. Louis Car Company signaled the beginning of the end for Jewett. The company was offered the opportunity to produce munitions for World War I, but refused when a German nationalist banker who was a major source of financing for Jewett refused to allow the company to do anything that would harm Germany. As a result, the Jewett Car Company died, but the reputation of their product survives to this day.
About the Author
Lawrence A. Brough is a retired metallurgical engineer. He belongs to the Society of Automotive Historians and has written several articles for auto history publications as well as the book Autos on the Water. He lives in Newark, Ohio.James H. Graebner has his own public transit consulting practice. He has been active in the American Public Transportation Association and served two terms as its president. He lives in Denver, Colorado.