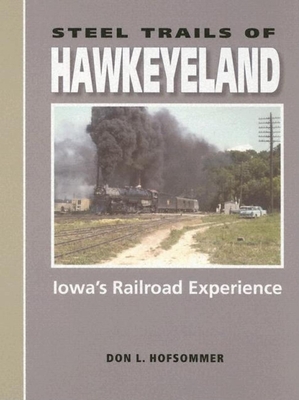 Steel Trails of Hawkeyeland (Hardcover)
Iowa's Railroad Experience (Railroads Past and Present)
Indiana University Press, 9780253345158, 353pp.
Publication Date: June 29, 2005
* Individual store prices may vary.
Description
"Steel Trails of Hawkeyeland offers a comprehensive examination of railroads in Iowa from the introduction of the iron horse to the present. It is more than a study of a single, albeit significant American state. Hofsommer superbly relates local events to the national picture. His is a 'one-of-a-kind' volume." --H. Roger Grant, author of Follow the Flag: A History of the Wabash Railroad Company
In the time of jet airplanes and interstate highways, the Internet and e-commerce, it is difficult to comprehend and appreciate the impact that railroads had on Iowa's landscape--in terms not just of transportation service and economic development, but of political, social, and cultural linkage as well. Railroads helped to define the character of America, and that certainly was the case in Iowa. Pioneer lines penetrated the interior from established Mississippi River communities during the state's early railroad era, and later opened up huge tracts for agricultural opportunity as well as urban development.
A wide-ranging survey of Iowa's railroad experience, Steel Trails of Hawkeyeland offers a snapshot of a fascinating and critically important element in the state's history, and emphasizes the tight symbiotic relationship between Iowa and its railways. Packed with more than 250 photographs, this is a thorough and engaging book.
About the Author
Don L. Hofsommer, Professor of History at St. Cloud State University, is author of Katy Northwest (IUP, 1999). A native of Iowa, he now resides in St. Cloud, Minnesota.