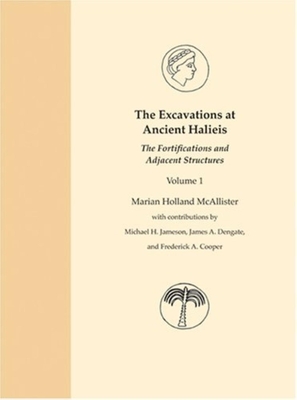 The Excavations at Ancient Halieis, Vol. 1 (Hardcover)
The Fortifications and Adjacent Structures
Indiana University Press, 9780253347107, 248pp.
Publication Date: November 24, 2005
* Individual store prices may vary.
Description
Volume 1 describes the development of the fortification system at Halieis, from simple earthwork defenses to massive walls with towers and gates. Halieis's excellent natural harbor made it a target for attacks from other cities. The increasingly complex defenses are the city's response to this aggression and new developments in siege warfare. McAllister presents both an extensively illustrated overall view of the fortifications and a detailed analysis of the materials and methods of construction. Other contributions include a study of the fortifications that are now submerged in the ancient harbor, a study of the city mint, and a report on an engineering study to establish the elevations at the site.
About the Author
Marian Holland McAllister gained field experience at excavations at Agora and Mycenae as well as Halieis. She is retired as Editor of Publications for the American School of Classical Studies at Athens.