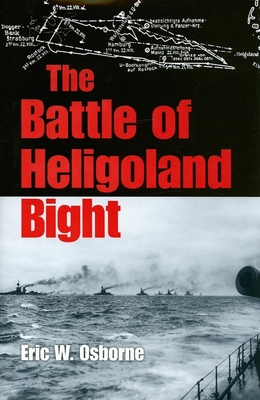 The Battle of Heligoland Bight (Twentieth-Century Battles) (Hardcover)
Indiana University Press, 9780253347428, 141pp.
Publication Date: June 13, 2006
* Individual store prices may vary.
Description
The battle of Heligoland Bight was the first major action between the British and German fleets during World War I. The British orchestrated the battle as a warning to the German high command that any attempt to operate their naval forces in the North Sea would be met by strong British resistance. Heligoland Island guarded the entrance to the main German naval anchorage at Kiel. Fought on August 28, 1914, the engagement was complicated by dense fog, the piecemeal engagement of German forces, and the unexpected appearance in the area of additional British ships, which were hard to distinguish from foe. Initial British damage was significant; however, fearing that the protracted battle would allow the bulk of the German fleet to join the battle, the British brought in their battle cruiser reinforcements and won the day, inflicting heavy losses on the Germans.
The battle was significant for its political and strategic ramifications for the two sides. The Germans became reluctant to engage large forces in an attempt to gain a decisive maritime victory. After this defeat, any plans for large-scale fleet operations had to be approved by the Kaiser, which hampered the German fleet's effectiveness. This left the North Sea to Great Britain for much of the war.
About the Author
Eric W. Osborne is Adjunct Professor of History at Virginia Military Institute and is author of three books that deal with diplomacy and sea power. He lives in Charlottesville, Virginia.