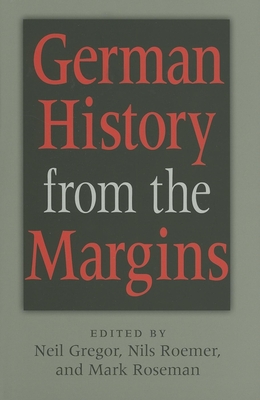 German History from the Margins (Hardcover)
Indiana University Press, 9780253347435, 306pp.
Publication Date: June 14, 2006
* Individual store prices may vary.
Description
German History from the Margins offers new ways of thinking about ethnic and religious minorities and other outsiders in modern German history. Many established paradigms of German history are challenged by the contributors' new and often provocative findings, including evidence of the striking cosmopolitanism of Germany's 19th-century eastern border communities; German Jewry's sophisticated appropriation of the discourse of tribe and race; the unexpected absence of antisemitism in Weimar's campaign against smut; the Nazi embrace of purportedly "Jewish" sexual behavior; and post-war West Germany's struggles with ethnic and racial minorities despite its avowed liberalism. Germany's minorities have always been active partners in defining what it is to be German, and even after 1945, despite the legacy of the Nazis' murderous destructiveness, German society continues to be characterized by ethnic and cultural diversity.
About the Author
Neil Gregor is Reader in Modern German History at the University of Southampton.Nils Roemer is Lecturer in Jewish History at the James Parkes Centre, University of Southampton.Mark Roseman holds the Pat M. Glazer Chair in Jewish Studies at Indiana University.