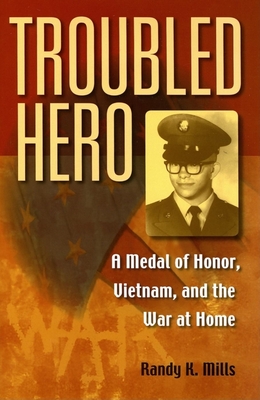 Troubled Hero
A Medal of Honor, Vietnam, and the War at Home
Hardcover

* Individual store prices may vary.
Description
Born in rural Illinois, Ken Kays was a country boy who flunked out of college and wound up serving as a medic in the Vietnam War. On May 7, 1970, after only 17 days in Vietnam and one day after joining a new platoon, the young medic found himself in a ferocious battle. As a conscientious objector, Kays did not carry any weapons, but his actions during that engagement would earn him the Congressional Medal of Honor. Yet Kays' valor came during just another unheralded fire fight near the end of a long and seemingly fruitless war. He returned home and, with other vets, struggled to reconcile his anti-war beliefs with what he and others had done in Vietnam. This dramatic and tragic story is a timely reminder of the price of war and the fragile comforts of peace.
Indiana University Press, 9780253347954, 192pp.
Publication Date: September 21, 2006
About the Author
Randy K. Mills is Professor of the Social Sciences at Oakland City University and author of Unexpected Journey: A Marine Corps Reserve Company in the Korean War; Those Who Paid the Price: Forgotten Voices from the Korean War; and Jonathan Jennings: Indiana's First Governor. He lives in Oakland City, Indiana.