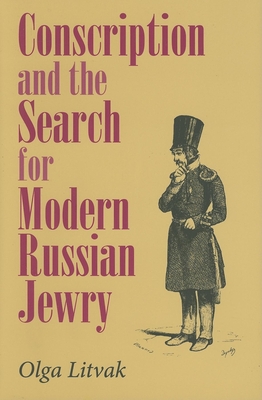 Conscription and the Search for Modern Russian Jewry (Modern Jewish Experience) (Hardcover)
Indiana University Press, 9780253348081, 273pp.
Publication Date: October 1, 2006
* Individual store prices may vary.
Description
Olga Litvak has written a book of astonishing originality and intellectual force.... In vivid prose, she takes the reader on a journey through the Russian-Jewish literary imagination." --Benjamin Nathans
Russian Jews were first conscripted into the Imperial Russian army during the reign of Nicholas I in an effort to integrate them into the population of the Russian Empire. Conscripted minors were to serve, in practical terms, for life. Although this system was abandoned by his successor, the conscription experience remained traumatic in the popular memory and gave rise to a large and continuing literature that often depicted Jewish soldiers as heroes. This imaginative and intellectually ambitious book traces the conscription theme in novels and stories by some of the best-known Russian Jewish writers such as Osip Rabinovich, Judah-Leib Gordon, and Mendele Mokher Seforim, as well as by relatively unknown writers.
Published with the generous support of the Koret Foundation.
About the Author
Olga Litvak teaches European and Jewish history at Princeton University. Born in Soviet Russia and educated in the United States, she is a New Yorker by conviction.