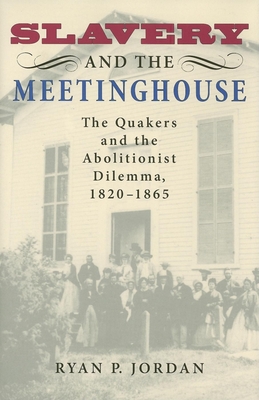 Slavery and the Meetinghouse: The Quakers and the Abolitionist Dilemma, 1820-1865 (Hardcover)
The Quakers and the Abolitionist Dilemma, 1820-1865
Indiana University Press, 9780253348609, 175pp.
Publication Date: March 28, 2007
Description
Ryan P. Jordan explores the limits of religious dissent in antebellum America, and reminds us of the difficulties facing reformers who tried peacefully to end slavery. In the years before the Civil War, the Society of Friends opposed the abolitionist campaign for an immediate end to slavery and considered abolitionists within the church as heterodox radicals seeking to destroy civil and religious liberty. In response, many Quaker abolitionists began to build "comeouter" institutions where social and legal inequalities could be freely discussed, and where church members could fuse religious worship with social activism. The conflict between the Quakers and the Abolitionists highlights the dilemma of liberal religion within a slaveholding republic.
About the Author
Ryan P. Jordan is Visiting Assistant Professor at Lafayette College in Easton, Pennsylvania.
Advertisement