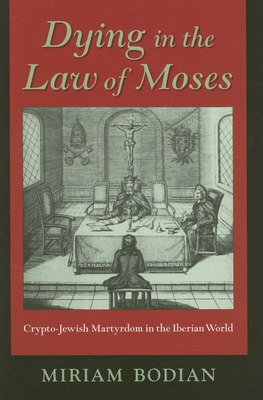 Dying in the Law of Moses (Hardcover)
Crypto-Jewish Martyrdom in the Iberian World (Modern Jewish Experience)
Indiana University Press, 9780253348616, 278pp.
Publication Date: May 1, 2007
* Individual store prices may vary.
Description
Miriam Bodian's study of crypto-Jewish martyrdom in Iberian lands depicts a new type of martyr that emerged in the late 16th century--a defiant, educated judaizing martyr who engaged in disputes with inquisitors. By examining closely the Inquisition dossiers of four men who were tried in the Iberian peninsula or Spanish America and who developed judaizing theologies that drew from currents of Reformation thinking that emphasized the authority of Scripture and the religious autonomy of individual interpreters of Scripture, Miriam Bodian reveals unexpected connections between Reformation thought and historic crypto-Judaism. The complex personalities of the martyrs, acting in response to psychic and situational pressures, emerge vividly from this absorbing book.
About the Author
Miriam Bodian is Professor of Jewish History in the Graduate School of Jewish Studies at Touro College. Her book Hebrews of the Portuguese Nation: Conversos and Community in Early Modern Amsterdam (IUP, 1998) received a National Jewish Book Award for History and a Koret Prize for History.