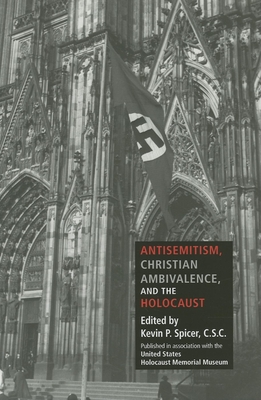 Antisemitism, Christian Ambivalence, and the Holocaust (Hardcover)
Indiana University Press, 9780253348739, 329pp.
Publication Date: April 1, 2007
* Individual store prices may vary.
Description
In recent years, the mask of tolerant, secular, multicultural Europe has been shattered by new forms of antisemitic crime. Though many of the perpetrators do not profess Christianity, antisemitism has flourished in Christian Europe. In this book, thirteen scholars of European history, Jewish studies, and Christian theology examine antisemitism's insidious role in Europe's intellectual and political life. The essays reveal that annihilative antisemitic thought was not limited to Germany, but could be found in the theology and liturgical practice of most of Europe's Christian churches. They dismantle the claim of a distinction between Christian anti-Judaism and neo-pagan antisemitism and show that, at the heart of Christianity, hatred for Jews overwhelmingly formed the milieu of 20th-century Europe.
About the Author
Kevin P. Spicer, C.S.C., is Associate Professor of History at Stonehill College in Easton, Massachusetts. He is author of Resisting the Third Reich: The Catholic Clergy in Hitler's Berlin.