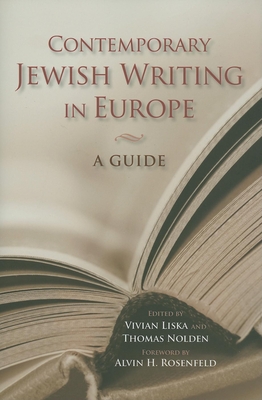 Contemporary Jewish Writing in Europe (Hardcover)
A Guide (Jewish Literature & Culture)
Indiana University Press, 9780253348753, 224pp.
Publication Date: December 5, 2007
* Individual store prices may vary.
Description
With contributions from a dozen American and European scholars, this volume presents an overview of Jewish writing in post-World War II Europe. Striking a balance between close readings of individual texts and general surveys of larger movements and underlying themes, the essays portray Jewish authors across Europe as writers and intellectuals of multiple affiliations and hybrid identities. Aimed at a general readership and guided by the idea of constructing bridges across national cultures, this book maps for English-speaking readers the productivity and diversity of Jewish writers and writing that has marked a revitalization of Jewish culture in France, Germany, Austria, Italy, Great Britain, the Netherlands, Hungary, Poland, and Russia.
About the Author
Vivian Liska is Professor of German Literature and Director of the Institute of Jewish Studies at the University of Antwerp, Belgium. She is author of The Night of the Hymns: Paul Celan's Poems, 1938-1944 (in German). Thomas Nolden is Professor of German at Wellesley College, where he directs the comparative literature program. He is author of In Lieu of Memory: Contemporary Jewish Writing in France.