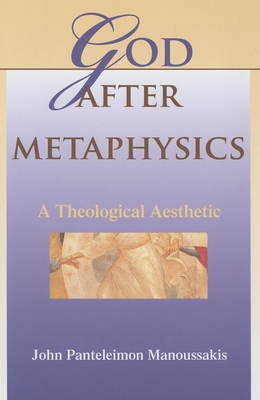 God After Metaphysics (Hardcover)
A Theological Aesthetic (Indiana Series in the Philosophy of Religion)
Indiana University Press, 9780253348807, 213pp.
Publication Date: May 23, 2007
* Individual store prices may vary.
Description
While philosophy believes it is impossible to have an experience of God without the senses, theology claims that such an experience is possible, though potentially idolatrous. In this engagingly creative book, John Panteleimon Manoussakis ends the impasse by proposing an aesthetic allowing for a sensuous experience of God that is not subordinated to imposed categories or concepts. Manoussakis draws upon the theological traditions of the Eastern Church, including patristic and liturgical resources, to build a theological aesthetic founded on the inverted gaze of icons, the augmented language of hymns, and the reciprocity of touch. Manoussakis explores how a relational interpretation of being develops a fuller and more meaningful view of the phenomenology of religious experience beyond metaphysics and onto-theology.
About the Author
John Panteleimon Manoussakis teaches at Boston College and the American College in Athens, Greece. He has edited (with Drew Hyland) Heidegger and the Greeks (IUP, 2006) and published a translation of Heidegger's Sojourns.