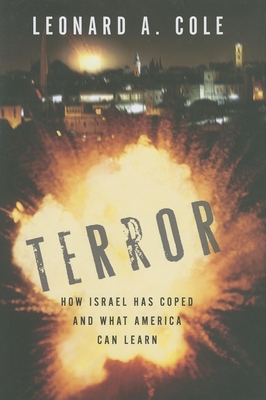 Terror
How Israel Has Coped and What America Can Learn
Hardcover

* Individual store prices may vary.
Description
No country has experienced more acts of terrorism over a prolonged period than Israel. The frequency of attacks has propelled Israel toward innovative methods to address the threat. Indeed, treating so many victims of physical and psychological trauma has given rise to the new field of terror medicine.
In a gripping narrative, terrorist expert Leonard A. Cole describes how different segments of Israeli society have coped with terrorism--survivors of attacks, families of victims, emergency responders, doctors and nurses, and, in the end, the general population. He also interviews Palestinians, including imprisoned handlers of suicide bombers, who endorse or deplore suicide bombings. He concludes that the Israeli experience with preparedness and coping offers valuable lessons for the United States.
Indiana University Press, 9780253349187, 272pp.
Publication Date: May 23, 2007
About the Author
Leonard A. Cole is Adjunct Professor of Political Science at Rutgers University in Newark, New Jersey. He is an expert on bioterrorism and terror medicine and author of seven books, most recently The Anthrax Letters: A Medical Detective Story. He lives in Ridgewood, New Jersey.