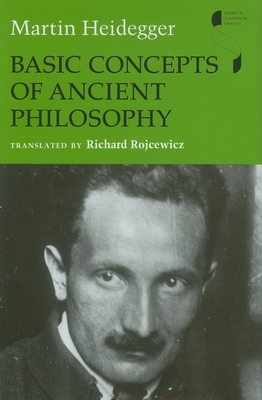 Basic Concepts of Ancient Philosophy (Studies in Continental Thought) (Hardcover)
Indiana University Press, 9780253349651, 253pp.
Publication Date: November 12, 2007
* Individual store prices may vary.
Description
Basic Concepts of Ancient Philosophy presents a lecture course given by Martin Heidegger in 1926 at the University of Marburg. First published in German as volume 22 of the collected works, the book provides Heidegger's most systematic history of Ancient philosophy beginning with Thales and ending with Aristotle. In this lecture, which coincides with the completion of his most important work, Being and Time, Heidegger is working out a way to sharply differentiate between beings and Being. Richard Rojcewicz's clear and accurate translation offers English-speaking readers valuable insight into Heidegger's views on Ancient thought and concepts such as principle, cause, nature, unity, multiplicity, Logos, truth, science, soul, category, and motion.
About the Author
Richard Rojcewicz teaches philosophy at Point Park University in Pittsburgh. He is author of The Gods and Technology and has translated several volumes of the works of Martin Heidegger.