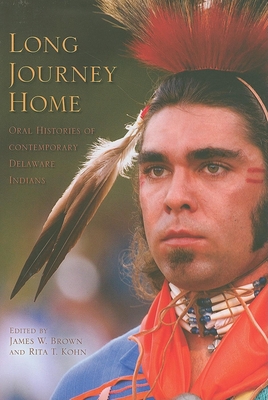 Long Journey Home (Hardcover)
Oral Histories of Contemporary Delaware Indians
Indiana University Press, 9780253349682, 416pp.
Publication Date: December 1, 2007
* Individual store prices may vary.
Description
Through first-person accounts, Long Journey Home presents the stories of the Lenape, also known as the Delaware Tribe. These oral histories, which span the post Civil War era to the present, are gathered into four sections and tell of personal and tribal events as they unfold over time and place. The history of the Lenape is one of forced displacement, from their original tribal home along the eastern seaboard into Pennsylvania, continuing with a series of displacements in Ohio, Indiana, Missouri, Kansas, and the Indian Territory. For the group of Lenape interviewed for this book, home is now the area around Bartlesville, Oklahoma. The stories of their long journey have been handed down and remain part of the tribe's collective memory and bring an unforgettable immediacy to the tale of the Lenape. Above all they make clear that the history of seven generations remains very much alive.
About the Author
James W. Brown is Executive Associate Dean and directs the journalism program at Indiana University-Purdue University, Indianapolis. He lives in Fishers, Indiana.Rita T. Kohn is Adjunct Professor of Journalism at Indiana University-Purdue University, Indianapolis, and a senior writer for NUVO. She is author of many books and plays, including Always a People: Oral Histories of Contemporary Woodland Indians. She lives in Indianapolis, Indiana.