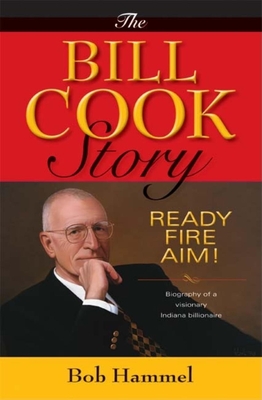 The Bill Cook Story (Hardcover)
Ready, Fire, Aim!
Indiana University Press, 9780253352545, 411pp.
Publication Date: September 26, 2008
* Individual store prices may vary.
Description
Bill Cook epitomizes the American success story. His business ventures in medical devices, pharmaceuticals, genetics, real estate, retail management, and travel services have made him a billionaire. Yet, Cook continues to lead a modest life, involving himself in a variety of philanthropic activities that have included historic preservation and even a marching band. This riveting story is the first-ever biography of the entrepreneur who, working from the spare bedroom of his Bloomington, Indiana, apartment in 1963 with a $1,500 investment, began to construct the wire guides, needles, and catheters that would become the foundation of the global multi-billion-dollar Cook Group. Biographer Bob Hammel, with extraordinary access to Cook, his files, and his associates, has created a vivid portrait of this modern, multidimensional Horatio Alger--quirky humor, widely varied interests, and all. Informative and inspiring, this book celebrates an exceptional self-made individual.
About the Author
Bob Hammel served as a sports editor and columnist on Indiana newspapers for 50 years. For 30 of those years he was sports editor and columnist for the Bloomington Herald-Times. The recipient of many honors and awards for sports writing, he is the author of eight books, including Beyond the Brink with Indiana (IUP, 1987) and A Banner Year (IUP, 1993). With Bob Knight, he co-authored Knight: My Story. Hammel lives in Bloomington, Indiana.