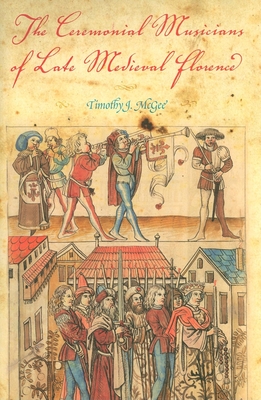 The Ceremonial Musicians of Late Medieval Florence (Hardcover)
Indiana University Press, 9780253353047, 324pp.
Publication Date: March 1, 2009
* Individual store prices may vary.
Description
The Ceremonial Musicians of Late Medieval Florence follows the development of Florentine musical ensembles, describing their duties and repertories, placing them in their political and social context, and tracing their changes through the years of the Florentine Republic. From the 13th through the 16th centuries, the city of Florence was the most powerful in Europe. It was a center of finance and trade, as well as art and music. The Republic employed musicians to perform for the enormous number of ceremonial events each year. These musicians were the most visible (and audible) symbols of Florence, playing a major role in displaying the majestic image of the city. Their story, repertory, high-profile involvement in the daily life of the city, and close involvement with the Medici add a new dimension to the history of late-medieval Florence.
About the Author
Timothy J. McGee is Honourary Professor at Trent University and Professor Emeritus at the University of Toronto. His many books include Medieval and Renaissance Music: A Performer's Guide; Medieval Instrumental Dances (IUP, 1989); and Singing Early Music: The Pronunciation of European Languages in the Late Middle Ages and Renaissance (IUP, 1996).