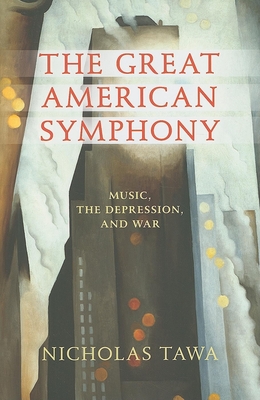 The Great American Symphony (Hardcover)
Music, the Depression, and War
Indiana University Press, 9780253353054, 237pp.
Publication Date: March 26, 2009
* Individual store prices may vary.
Description
The years of the Great Depression, World War II, and their aftermath brought a sea change in American music. This period of economic, social, and political adversity can truly be considered a musical golden age. In the realm of classical music, Aaron Copland, Samuel Barber, Howard Hanson, Virgil Thompson, and Leonard Bernstein--among others--produced symphonic works of great power and lasting beauty during these troubled years. It was during this critical decade and a half that contemporary writers on American culture began to speculate about "the Great American Symphony" and looked to these composers for music that would embody the spirit of the nation.
In this volume, Nicholas Tawa concludes that they succeeded, at the very least, in producing music that belongs in the cultural memory of every American. Tawa introduces the symphonists and their major works from the romanticism of Barber and the "all-American" Roy Harris through the theatrics of Bernstein and Marc Blitzstein to the broad-shouldered appeal of Thompson and Copland. Tawa's musical descriptions are vivid and personal, and invite music lovers and trained musicians alike to turn again to the marvelous and lasting music of this time.
About the Author
Nicholas Tawa is co-founder of the Sonneck Society, now the Society for American Music. He is Professor Emeritus of Music at the University of Massachusetts, Boston. He lives in Boston, Massachusetts.