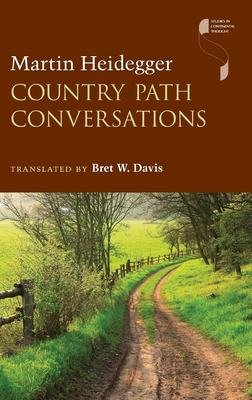 Country Path Conversations (Studies in Continental Thought) (Hardcover)
Indiana University Press, 9780253354693, 208pp.
Publication Date: June 14, 2010
Other Editions of This Title:
Paperback (8/14/2016)
* Individual store prices may vary.
Description
First published in German in 1995, volume 77 of Heidegger's Complete Works consists of three imaginary conversations written as World War II was coming to an end. Composed at a crucial moment in history and in Heidegger's own thinking, these conversations present meditations on science and technology; the devastation of nature, the war, and evil; and the possibility of release from representational thinking into a more authentic relation with being and the world. The first conversation involves a scientist, a scholar, and a guide walking together on a country path; the second takes place between a teacher and a tower-warden, and the third features a younger man and an older man in a prisoner-of-war camp in Russia, where Heidegger's two sons were missing in action. Unique because of their conversational style, the lucid and precise translation of these texts offers insight into the issues that engaged Heidegger's wartime and postwar thinking.
About the Author
Bret W. Davis is Professor of Philosophy at Loyola University Maryland. He is author of Heidegger and the Will and editor (with Brian Schroeder and Jason Wirth) of Japanese and Continental Philosophy (IUP, 2010).