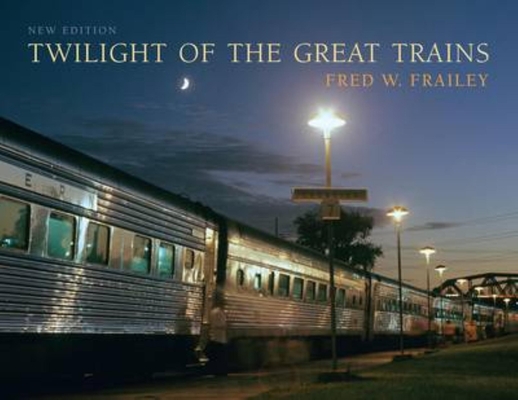 Twilight of the Great Trains, Expanded Edition (Railroads Past and Present) (Hardcover)
Indiana University Press, 9780253354778, 216pp.
Publication Date: August 30, 2010
* Individual store prices may vary.
Description
In the years following World War II, a potent combination of new prosperity, a renewed love affair with the automobile, improved highways, and the availability of commercial air travel contributed to the dwindling number of rail travelers. By the 1960s, rail passenger service had become an endangered species in an unfriendly environment. Fred W. Frailey recounts the demise of the pre-Amtrak passenger train in Twilight of the Great Trains. Drawing upon a lifetime of experience as a reporter and editor, Frailey uncovers the reasons behind the disappearance of these great trains and explains how 11 railroad systems withstood or welcomed, fought or embraced the inevitable decline of their passenger services. Stimulating and informative, this book offers a behind-the-scenes look at one of the most challenging eras in American railroad history.
About the Author
Fred W. Frailey is author of Southern Pacific's Blue Streak Merchandise; Rolling Thunder; and Zephyrs, Chiefs & Other Orphans.