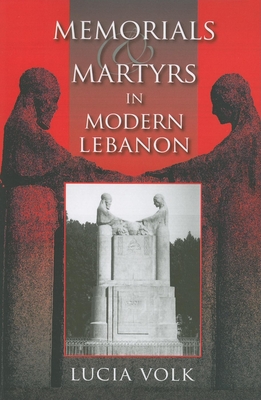 Memorials and Martyrs in Modern Lebanon (Public Cultures of the Middle East and North Africa) (Hardcover)
Indiana University Press, 9780253355232, 250pp.
Publication Date: September 28, 2010
Other Editions of This Title:
Paperback (9/28/2010)
* Individual store prices may vary.
Description
Lebanese history is often associated with sectarianism and hostility between religious communities, but by examining public memorials and historical accounts Lucia Volk finds evidence for a sustained politics of Muslim and Christian co-existence. Lebanese Muslim and Christian civilians were jointly commemorated as martyrs for the nation after various episodes of violence in Lebanese history. Sites of memory sponsored by Maronite, Sunni, Shiite, and Druze elites have shared the goal of creating cross-community solidarity by honoring the joint sacrifice of civilians of different religious communities. This compelling and lucid study enhances our understanding of culture and politics in the Middle East and the politics of memory in situations of ongoing conflict.
About the Author
Lucia Volk is Associate Professor of Anthropology and Co-director of Middle East and Islamic Studies at San Francisco State University.