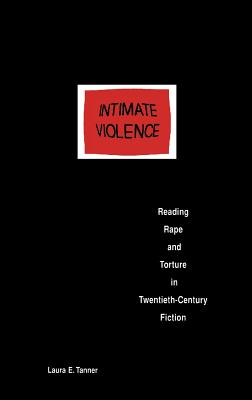 Intimate Violence (Hardcover)
Reading Rape and Torture in Twentieth-Century Fiction
Indiana University Press, 9780253356482, 172pp.
Publication Date: November 22, 1994
* Individual store prices may vary.
Description
Tanner deals with the central question of all narrative texts: how the reader is manipulated into empathy or distance by the text.... This study... is the sort that needs to be redone in every classroom and by every mature reader.... Tanner offers provocative and useful discussions of rape and torture... " --Choice
This thoughtful and disturbing book raises serious questions about 'the consequences... of reading representations of rape and torture.' " --American Literature
In this incisive exploration of twentieth-century novels, art, and ads, Laura Tanner explains the mechanisms by which reader and viewer are implicated in violence. Equally effective as a challenge to textual assault is the grace and gentleness of Tanner's own prose. Intimate Violence signals the emergence of an astute and humane critical voice." --Wendy Steiner
Through an examination of such notorious works as The White Hotel and American Psycho, Laura Tanner leads us in a disturbing exploration of the reader's complicity with fictional depictions of intimate violence.
About the Author
LAURA E. TANNER is Assistant Professor of English at Boston College.