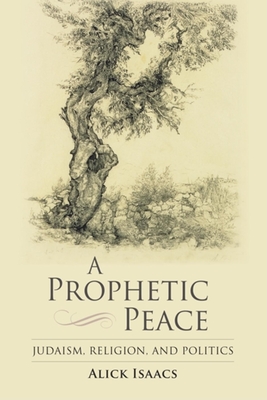 A Prophetic Peace (Hardcover)
Judaism, Religion, and Politics
Indiana University Press, 9780253356840, 200pp.
Publication Date: September 6, 2011
* Individual store prices may vary.
Description
Challenging deeply held convictions about Judaism, Zionism, war, and peace, Alick Isaacs's combat experience in the second Lebanon war provoked him to search for a way of reconciling the belligerence of religion with its messages of peace. In his insightful readings of the texts of Biblical prophecy and rabbinic law, Isaacs draws on the writings of Ludwig Wittgenstein, Jacques Derrida, Abraham Joshua Heschel, and Martin Buber, among others, to propose an ambitious vision of religiously inspired peace. Rejecting the notion of Jewish theology as partial to war and vengeance, this eloquent and moving work points to the ways in which Judaism can be a path to peace. A Prophetic Peace describes an educational project called Talking Peace whose aim is to bring individuals of different views together to share varying understandings of peace.
About the Author
Alick Isaacs is a research fellow at the Hartman Institute's Kogod Center for Contemporary Jewish Thought and teaches at the Melton Center for Jewish Education and Rothberg School for Overseas Students, both at the Hebrew University of Jerusalem. He is co-director of the Talking Peace project sponsored by Mishkenot Sha'ananim in Jerusalem.