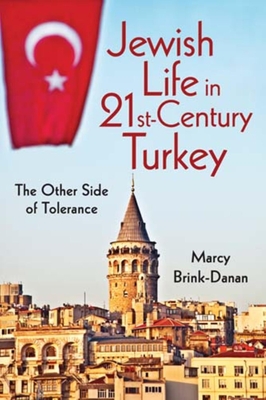 Jewish Life in Twenty-First-Century Turkey (Hardcover)
The Other Side of Tolerance (New Anthropologies of Europe)
Indiana University Press, 9780253356901, 242pp.
Publication Date: December 6, 2011
Other Editions of This Title:
Paperback (12/6/2011)
* Individual store prices may vary.
Description
Turkey is famed for a history of tolerance toward minorities, and there is a growing nostalgia for the "Ottoman mosaic." In this richly detailed study, Marcy Brink-Danan examines what it means for Jews to live as a tolerated minority in contemporary Istanbul. Often portrayed as the "good minority," Jews in Turkey celebrate their long history in the region, yet they are subject to discrimination and their institutions are regularly threatened and periodically attacked. Brink-Danan explores the contradictions and gaps in the popular ideology of Turkey as a land of tolerance, describing how Turkish Jews manage the tensions between cosmopolitanism and patriotism, difference as Jews and sameness as Turkish citizens, tolerance and violence.
About the Author
Marcy Brink-Danan is Dorot Assistant Professor of Judaic Studies and Assistant Professor of Anthropology at Brown University.