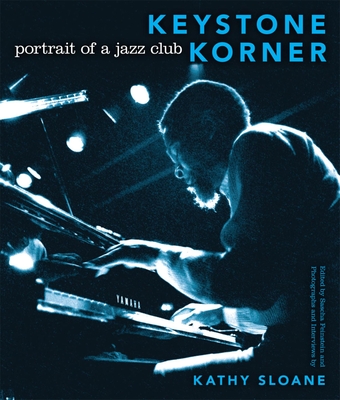 Keystone Korner: Portrait of a Jazz Club (Paperback)
Portrait of a Jazz Club
Indiana University Press, 9780253356918, 264pp.
Publication Date: November 7, 2011
Description
During the 1970s, when jazz clubs all over America were folding under the onslaught of rock and roll and disco, San Francisco's Keystone Korner was an oasis for jazz musicians and patrons. Tucked next to a police station in the city's North Beach area, the Keystone became known as one of the most important jazz spots in the United States. It was so beloved by musicians that superstars McCoy Tyner, Freddie Hubbard, Ron Carter, and Elvin Jones played a benefit concert just so the club could buy a liquor license. In this book, more than 100 black and white photographs, a collage of oral histories, and a marvelous CD of recordings from the club chronicle the Keystone experience.
About the Author
Kathy Sloane has been a freelance photographer for 35 years and has exhibited her jazz images in San Francisco, Oakland, and Los Angeles. In New York, she exhibited together with bassist/photographer Milt Hinton. A portfolio of her work was featured in Jazz Times, and five of her images appeared in Ken Burns's PBS miniseries, Jazz.
Advertisement