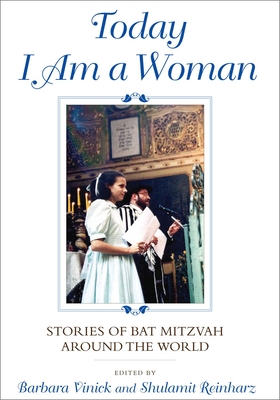 Today I Am a Woman (Hardcover)
Stories of Bat Mitzvah Around the World
Indiana University Press, 9780253356932, 279pp.
Publication Date: November 7, 2011
* Individual store prices may vary.
Description
But 1938, a year that began with such promise and happiness, turned into a year of despair. I cannot think of my bat mitzvah in Turin] without recalling every event of that fateful year. It was probably the most important year of my life for the development of my character, my personality, and my dreams. That is why I am telling this story.Giorgina Vitale
About the Author
Barbara Vinick is affiliated with the Hadassah-Brandeis Institute at Brandeis University, where she has studied gendered rituals in Jewish communities worldwide.Shulamit Reinharz is the Jacob S. Potofsky Professor of Sociology at Brandeis University, where she is Director of the Hadassah-Brandeis Institute. Her publications include American Jewish Women and the Zionist Enterprise, Jewish Intermarriage around the World, and The JGirls' Guide.